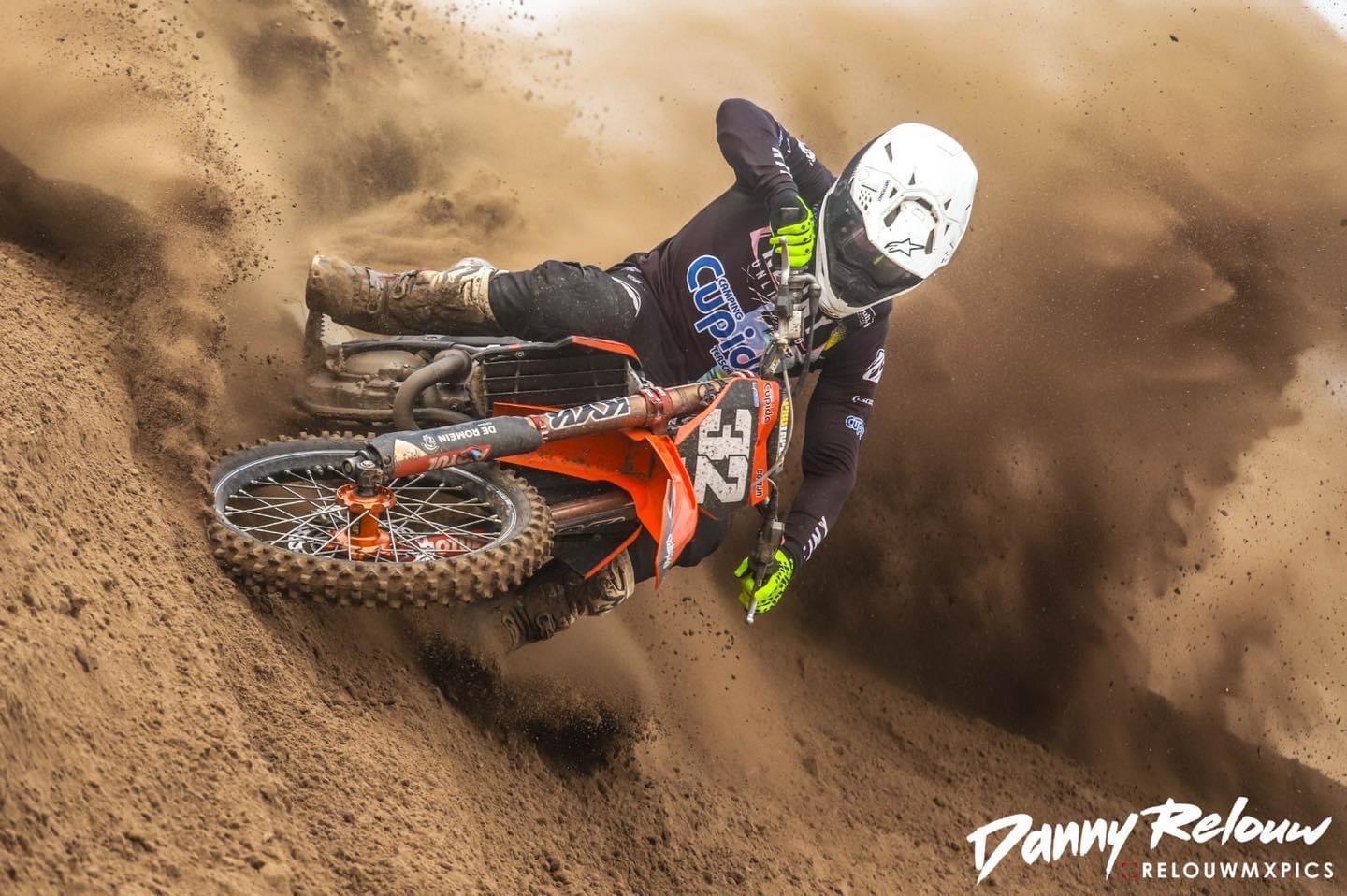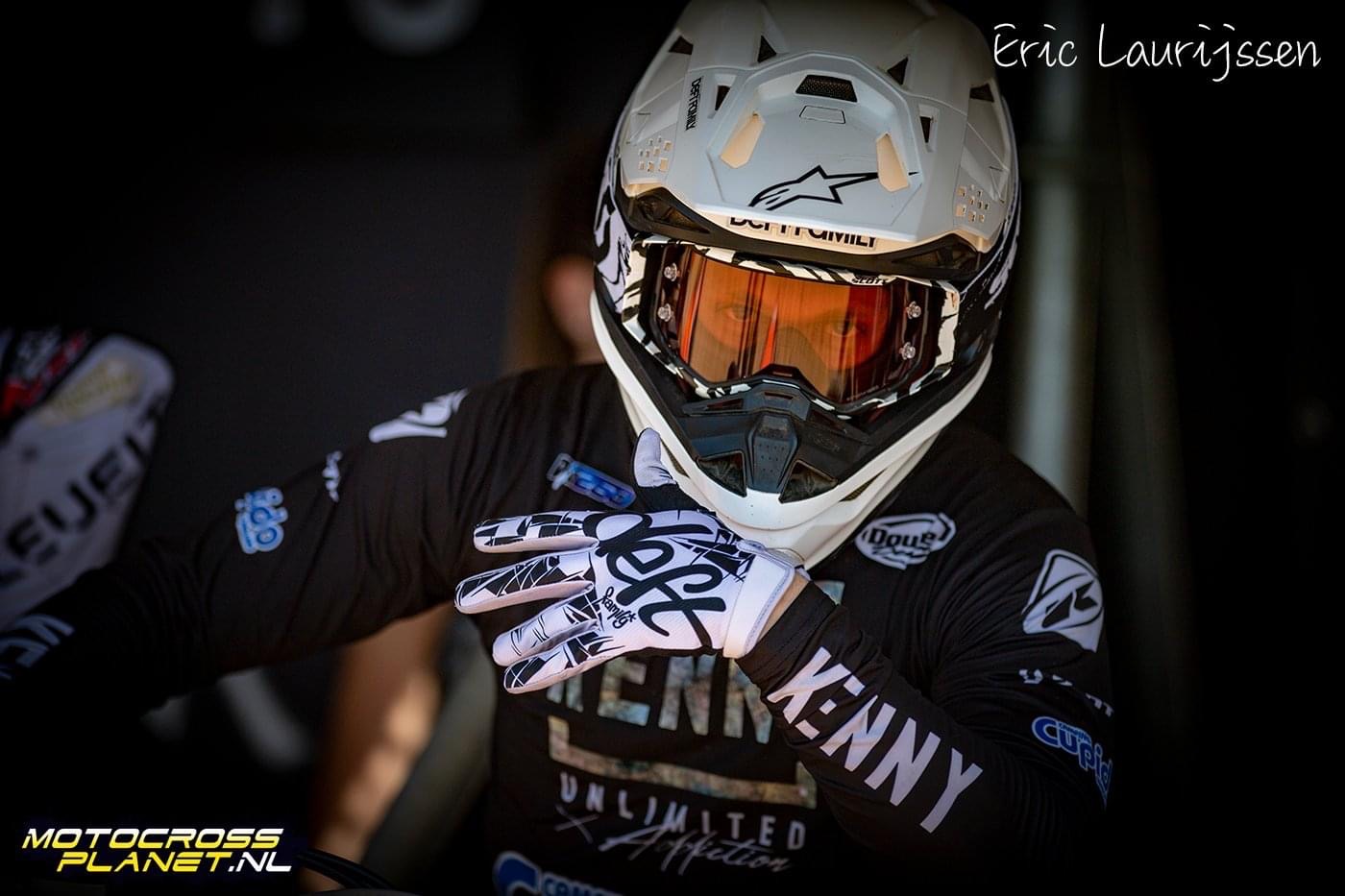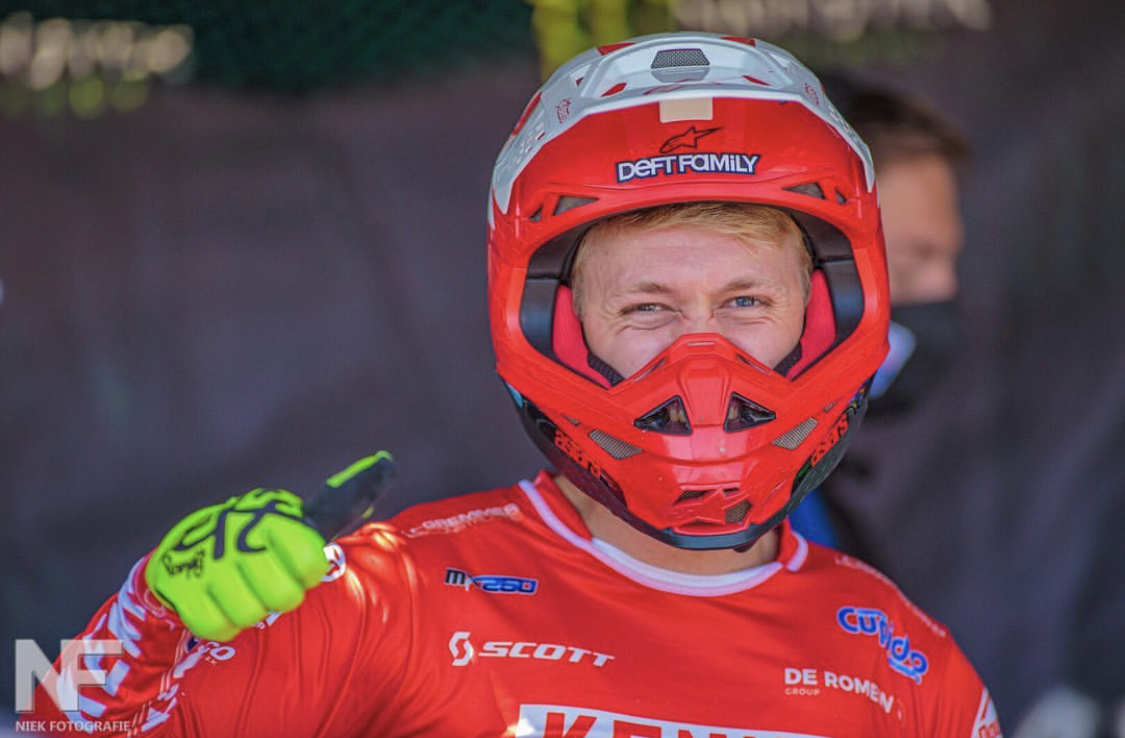 Interview: Marcel Conijn reflects on his EMX250 season – improvement!
Decrease Font SizeIncrease Font SizeFont sizePrint Send
Young Dutch talent, Marcel Conijn decided to change things up for the 2020 season as not only did he drop down from the MX2 World Championship to the EMX250 series but he also made the switch to KTM.
After being with the Gebben Kawasaki team for a couple of years, Conijn made the tough decision to leave them and become a privateer.
It ended up being a good season for Conijn as he ended up eleventh in the EMX250 championship – he ran at the front a number of times in a such a competitive class.
We decided to catch up with the Dutch talent to discuss his season and much more.
Gatedrop: After a number of years on the Kawasaki, you decided to make the switch to KTM this year. What was the reason for the switch? What was the feeling like when you first got on the KTM compared to the Kawasaki?
Conijn: I was riding for 3 years on the Kawasaki, the bike was really good and I like the steering of the bike. I also had trust in the bike, only for the past years my results held me back and I was not satisfied because I knew I could do better. That was the reason we switched to KTM, all the years before I rode the KTM and Husqvarna we had some good results. So, we went back to the roots a little bit.
The first time I rode the KTM again my feeling was really good, the bike is a lot more stable on the straights and the power is different compared to the Kawasaki. Only in the corners the Kawasaki is a lot sharper but I like how the KTM turns more.
Gatedrop: You'd been part of the Gebben Kawasaki team for a number of years, what was it like being part of that team and was it difficult when you had to leave the team?
Conijn: It's really nice to be part of a professional team like this, with all the help and good times I was really happy to be part of the team for 3 years and to learn a lot from them. It was more a decision I made because Gebben still wanted to help me, I still have a good connection with the team and they help me when I need something and I am really happy for that.
Gatedrop: Over the winter is there anything you specifically worked on? You improved a lot this year.. what do you think your weaknesses were in the past?
Conijn: For the winter I changed my trainer, I went back to Marcel Hartman who I was training with a few years ago. Marcel knew me really well and also knows my weaknesses, we worked on that in the winter, some points I improved a lot but there is still a lot to do. With Marcel we also got a really competitive group where you always want to win so you give all the time 100%.
READ  Interview: Lion Florian reflects on his EMX250 campaign
Gatedrop: You ended up eleventh overall in the EMX250 championship. Coming into the season what were your expectations? You must be happy with how the season went..
Conijn: Before the season started my goal was to end in the top 10 so you can understand I was not completely satisfied, but about the second part of the season I was really happy and showed some good results. In Latvia I was struggling a little bit and my starts were not the best. After Latvia we changed the bike together with RSE tuning and made a bike that fits me the best, right away you saw better starts and also better results.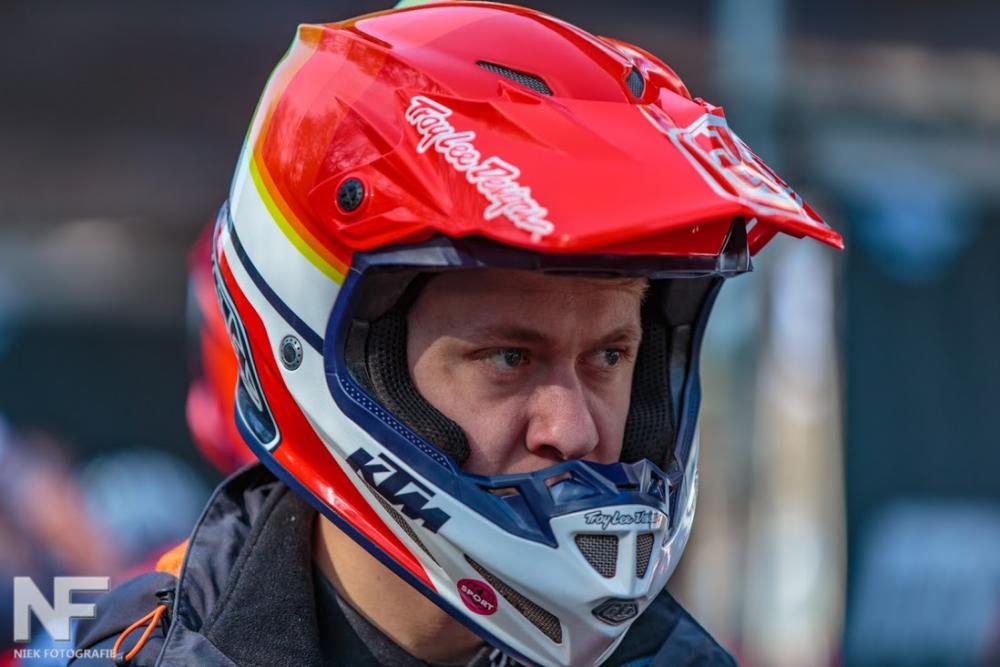 Pic: Niek Kamper
Gatedrop: How would you compare the level of the EMX250 championship this year to the past?
Conijn: After the age limit went down the level stayed the same, only the difference is that there were before a lot more riders with that high level and there were riders with a lot more experience than the young new riders. Now the EMX250 class has a lot more young guys to prepare them maybe for MX2.
Gatedrop: Being on a privateer setup, that brings less pressure, do you think that helped you?
Conijn: I never felt the pressure to be in the Gebben team so I don't think that changed much for me. The only thing is that I have to do my own bikes in the week and have to do everything by myself, so every day I only think about bikes and I'm working on the bikes. Now I know how much time and how much money it costs other than the riding and maybe that gives me the motivation to do just a little bit more everyday.
Gatedrop: When you look back on your season, what races stand out the most for you and why?
Conijn: I think there are 2 races, the first one in Valkenswaard and then in Mantova 3. In Valkenswaard, the first race and I knew there were not a lot of people who trusted in me that I could make a top 10 finish. A lot of people were thinking that I was again fighting around 20th place and so was I. Me and my dad had a bet that if I was riding around the top 20 then I would stop racing at this level and go back to a National level.
So, with a complete stock bike and only different suspension we started in Valkenswaard, I finished eighth and thirteenth. What made it was a big relief that I was finally on the right way again. In Mantova 3 I grabbed for the first time a holeshot and led for a few laps and finished second, this was the first time I rode completely at the front and that feeling I will never forget.
Gatedrop: I have to ask you about Lommel when Guadagnini was slowing the pace down at the front with Benistant behind and you caught up. You had the best seat in the house! Did you just decide to sit back and not get involved?  
Conijn: Yes it was strange but I saw fast what was going on, I wanted to pass them but it's really difficult to do when riders ride like that. It meant that I lost my rhythm and also my speed, then they made a gap on me and riders behind me started closing in.
Gatedrop: Have you any plans for the 2021 season yet?
Conijn: My plan for now is to do everything the same as this year, I know what I have and know what I can do with it. I am open to offers from any team but I don't go in search of a place with a team, so you never know, maybe things will change.
Pic: Niek Kamper
Gatedrop: You recently turned 21 years old so that gives you two more years – would you like to do a full season in the MX2 World Championship before you age out?
Conijn: Last year I did already a complete MX2 world championship season so I know how it is. Next year I will ride the EMX250 series again and if I think I got the speed to do well in the MX2 championship, I really want to make that step again for that last year on the 250cc. There are also small plans to ride the AMA Nationals in 2022 together with my teammate, so in that way the age doesn't matter that much.
Gatedrop: Have you set yourself any goals for the future?
Conijn:  I'm not that good to set long term goals but for next year I really want to go for that top 5 in the EMX250 championship and to finish a few times on the podium because that has always been a dream of mine.
Gatedrop: Anyone to thank/anything else to add?
Conijn: I really want to thank my Mom and Dad, without them I would not even be riding and I am really grateful for what they do for me. Also I want to thank my sisters and of course Stefan (my old mechanic). I live together with Stefan and one of my sisters and I am really grateful for that even though I sometimes am a pain in the ass. I am also thankful for Marcel and Marjorie, they are my trainers and make sure that I am always fit and ready to perform. Thanks to Mulders motors but in particular Harry for arranging everything in the background. And lastly, I want to thank Rille ( RSE Tuning) and Han (Solva suspension) for making the perfect bike for me.
Interview: Andy McKinstry
Pics: Niek Kamper